Our heart shaped beach stones are back!
Variety of sizes and colors available, all new rocks listed have a hand painted love on each.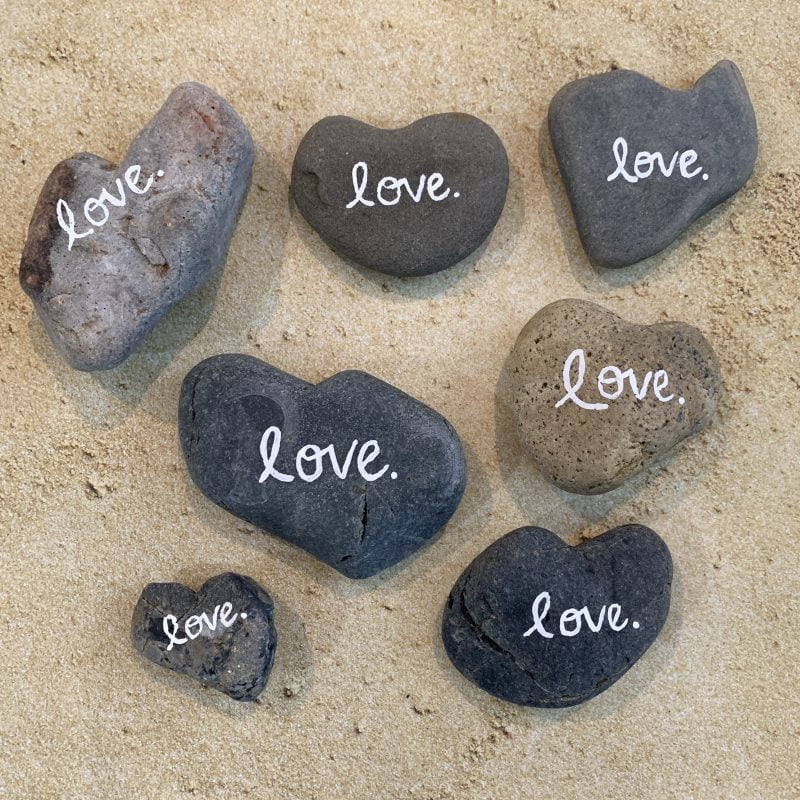 All beach stones are naturally created by the ocean, sand, and time; each tumbling around until washed a shore.
Each are uniquely different, only one of each stone is available.